HARDWICK LAKE ON THE HARDWICK TRAILS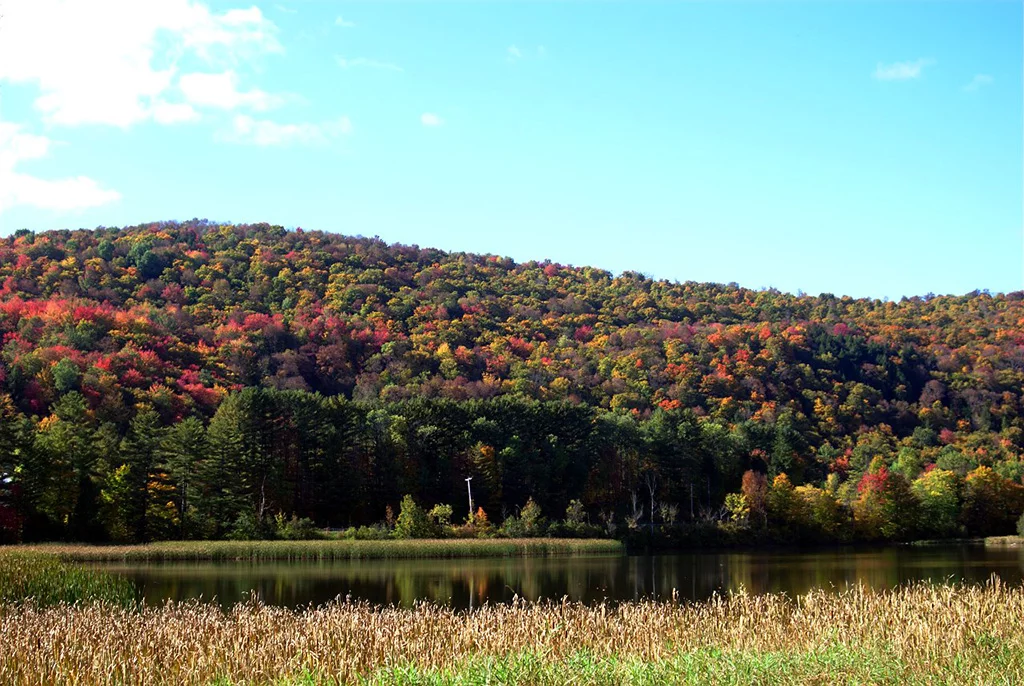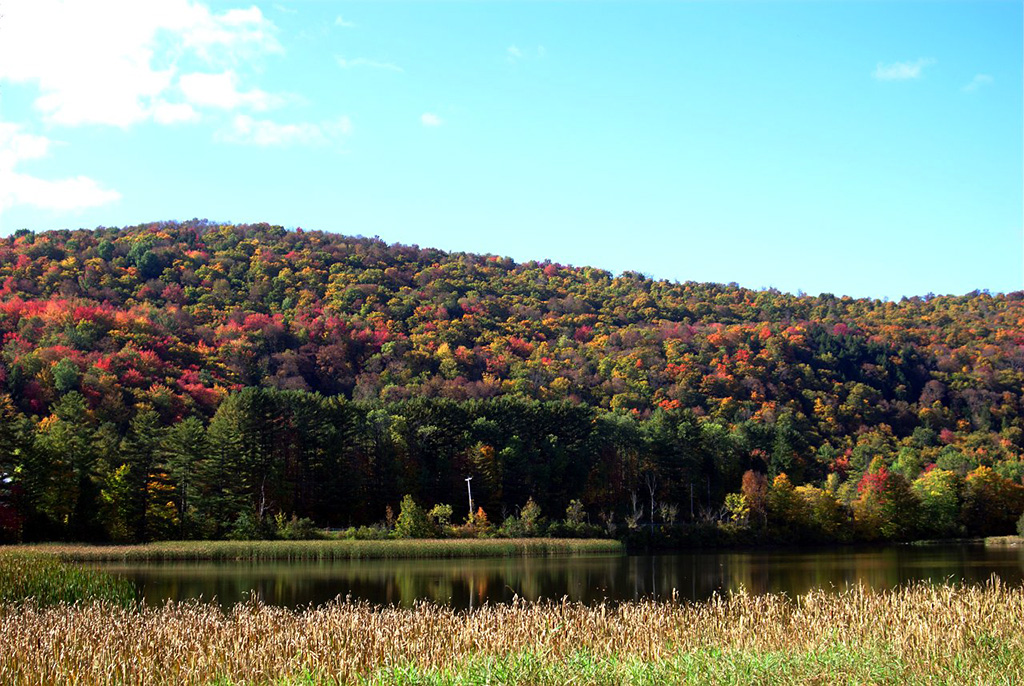 At the far northwest end of the Hardwick Trails is the Hardwick Lake, a great spot for picnicking and scenic views. You can reach it by following Shepard's Trail and/or Wild West trails to Wayne's Way (weather permitting). Wayne's Way is a somewhat strenuous walk, so be prepared and bring plenty of food and water. The view of the mountains from the edge of the Hardwick Lake is incredible year-round. And it features a ruined foundation that just may be a spooky reminder of days past when villagers afflicted with smallpox, typhoid, or any number of contagious diseases were sent to a "Pest House" so as to avoid infecting the rest of the townsfolk. Click here for more info on the ruined foundation and the Pest House.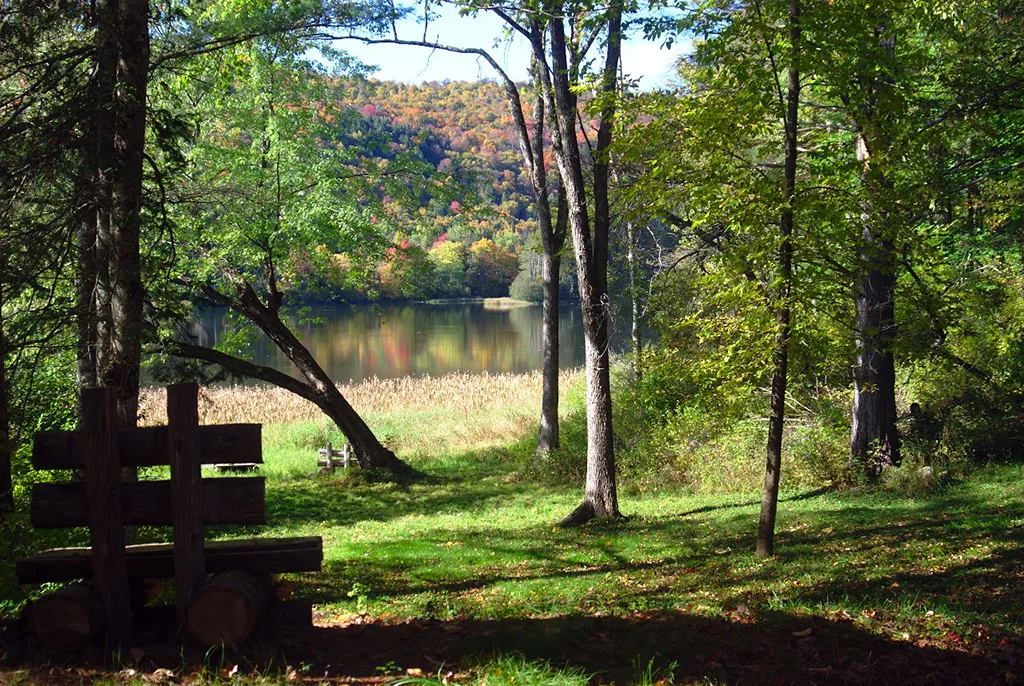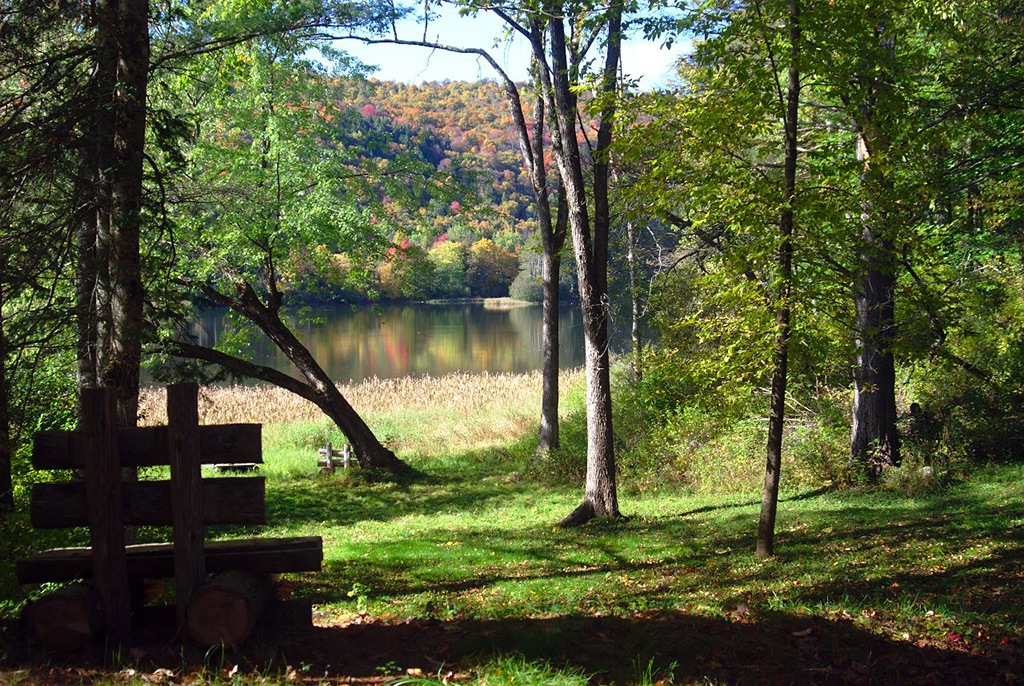 Today, the Hardwick Lake is a nice, peaceful spot for picnics and relaxation. Remember, fishing in Vermont requires a license (buy online here).
The Origins of The Hardwick Lake
It started its days as a manmade lake with the construction of the Jackson Dam in 1912. Originally, the plan for this dam was to be one of the many in the area supplying hydroelectric power to Hardwick. At the time, Hardwick was one of the first villages in Vermont to use hydro technology for its power.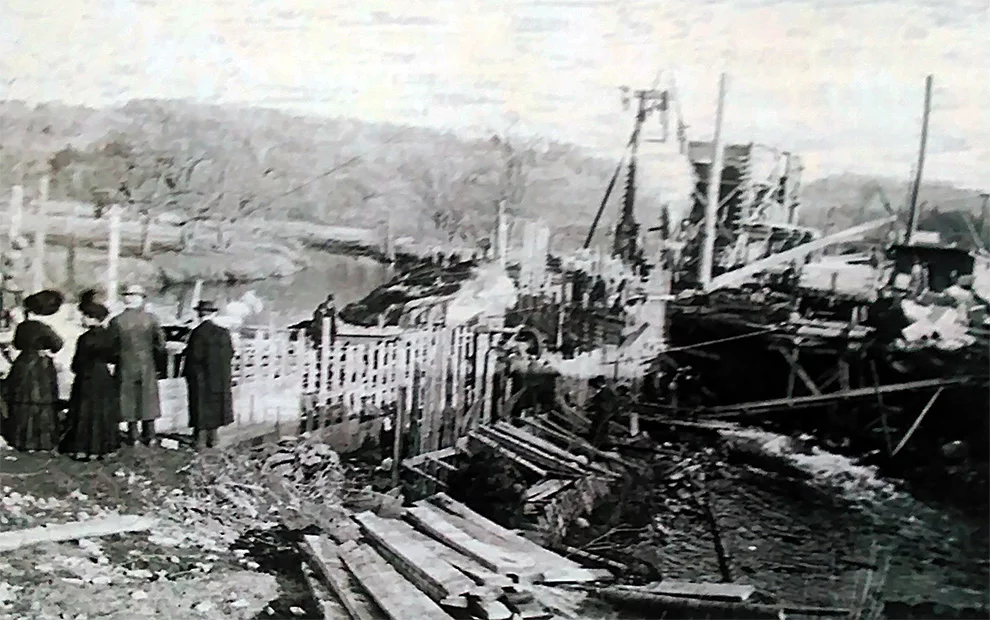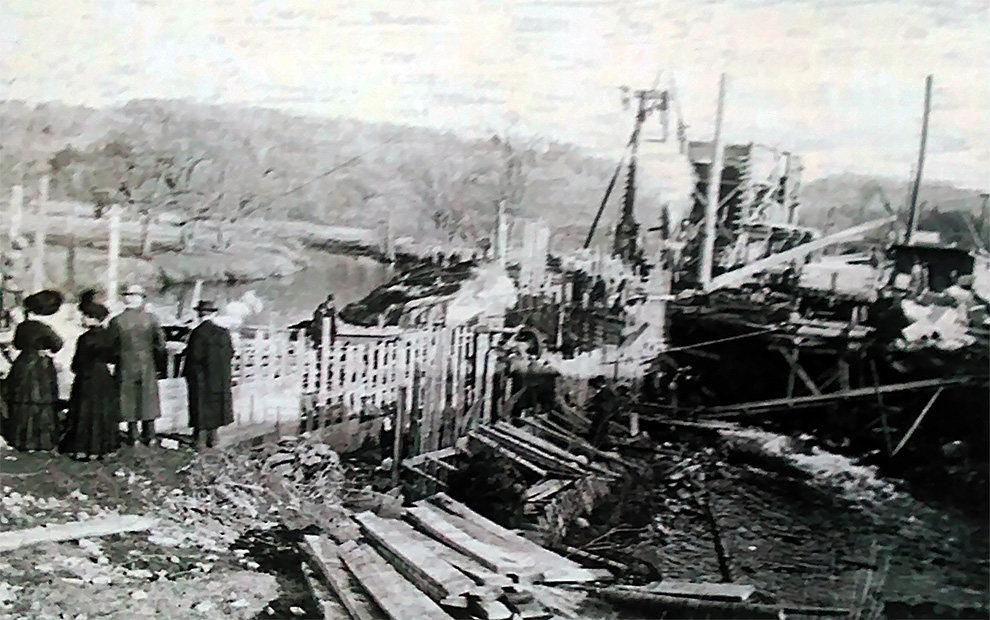 However, those plans never ended up being realized. Instead, the new man-made lake became a recreation spot early on. The Flood of 1927 destroyed the original dam.