SNOWSHOEING ON THE HARDWICK TRAILS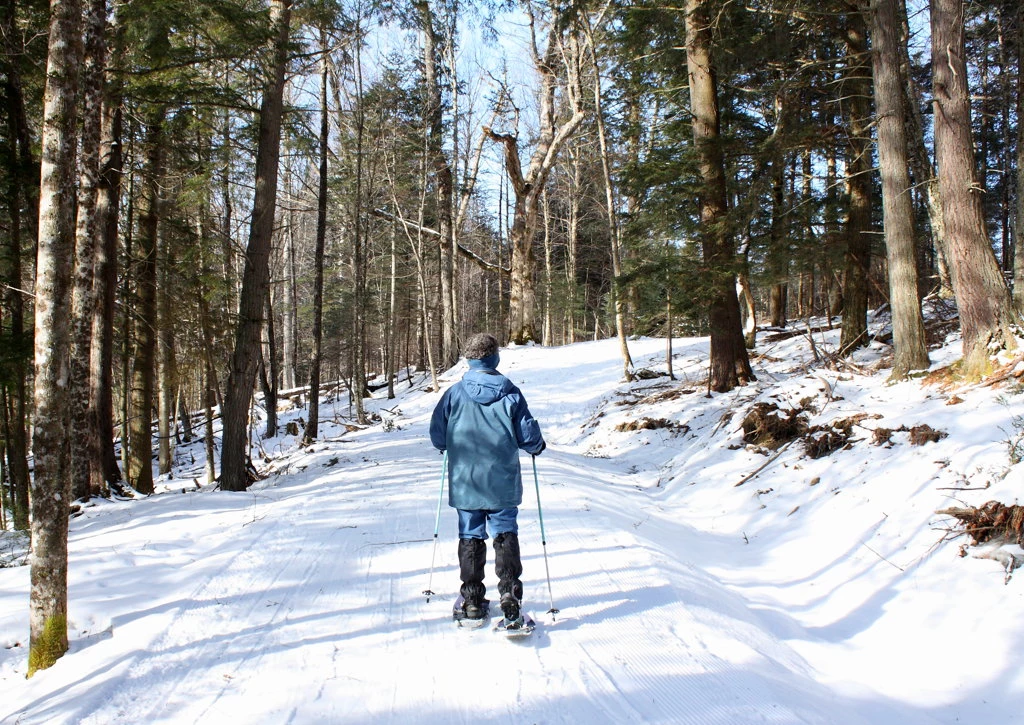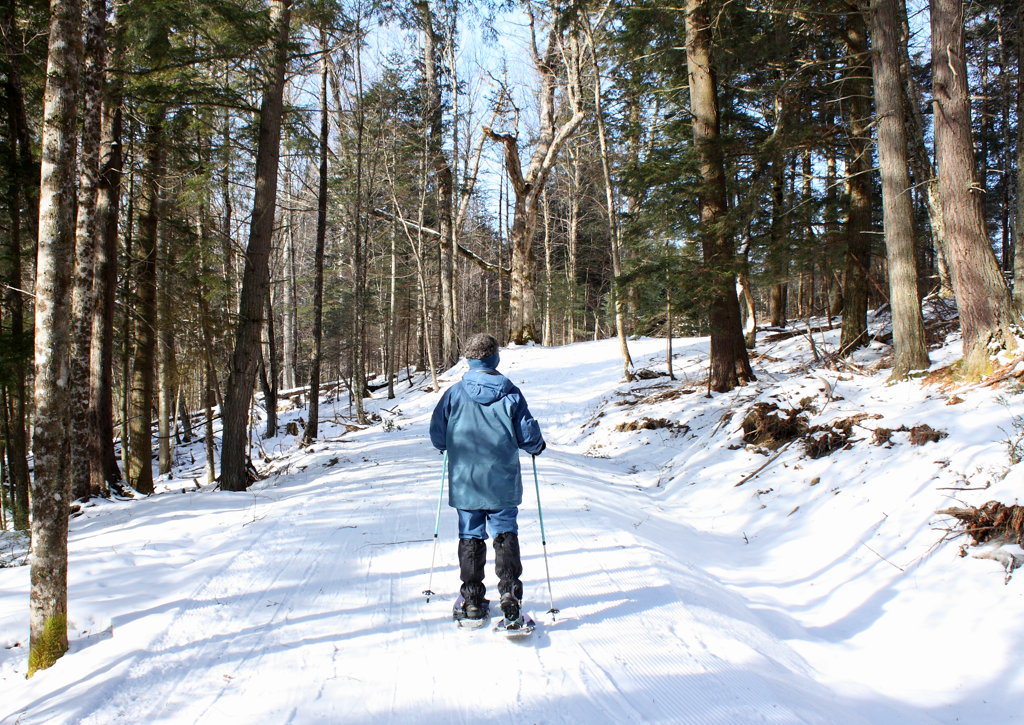 Snowshoes are available on loan at no charge for snowshoeing on the trails. Lending is for one day at a time and for use only on the Hardwick Trails. Call 802-472-6517 anytime or stop by the cabin on Saturday mornings between 9 and 11 during winter season, open depending on conditions. Please check the events calendar for these times.
Snowshoeing is a great way to explore the winter woods in a leisurely way. Snowshoes are easy for novices and fun for a good workout. The Trails Committee has equipment for all ages to use on the Trails. 
Winter walkers and snowshoers are welcome on the Hardwick Trails.
We request that you stay to the far left of the set ski tracks for skier safety. For an off-the-beaten path experience, we highly recommend using the single track bike trails, which are not groomed.