NORDIC & BACKCOUNTRY SKIING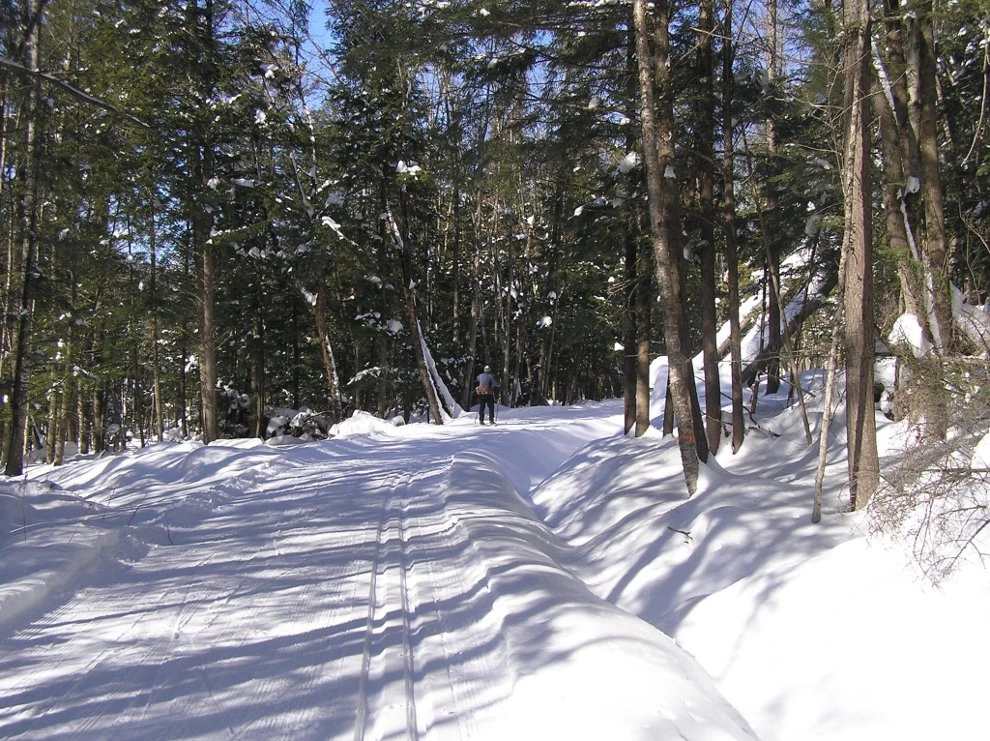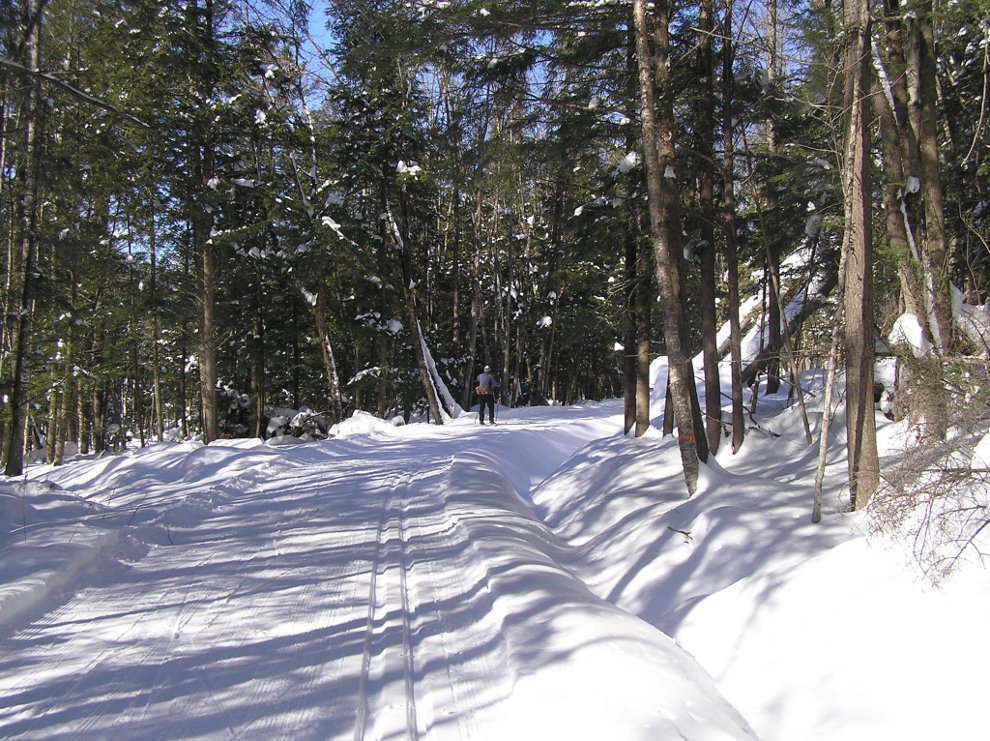 A small group of volunteers keep 10k groomed and mostly tracked for Nordic skiing. The trail system was designed by John Morton, Olympic Biathlete, author of many books about Nordic skiing and renowned Nordic ski trail designer.
Skiing on the Hardwick Trails, you'll find John's trademark twists, turns and hills through the woods. For views, ski off the Shepard Trail into the farm fields and enjoy the vista in front of you of local hills and mountains.
For beginning skiers, the athletic field in front of Hazen Union School is groomed for practice or laps (if there is sufficient snow).Please be aware that these are natural trails – ski in control and watch out for obstacles. Trails vary in difficulty, just be aware of conditions and enjoy.
SOME ROUTES TO CHOOSE
For a strong intermediate-level run, check out the Blue Trail. It's got enough steeps to be exciting, but also enough width to maneuver.
Experienced backcountry skiers can try the singletrack trails for a real challenge. Remember, skiing on the trails is at your own risk — be prepared, and ski in control. And have fun!